An alternative to traditional roofing is using a metal roofing system. Although the initial investment is higher compared to a traditional roofing system, metal systems have been shown to last 2-3 times as long compared to those traditional systems which typically last anywhere from 10 to 20 years.
Another benefit to metal roofing systems is the flexibility on colors and designs. Metal roofing systems can come in the form of standing seam, flat seam or can be made to look like asphalt shingles, tiles or cedar shakes. Although metal roofing systems can come in the form of copper and stainless steel, the most popular choices are aluminum and steel.
​Since 1988 AtlantaRoofing.com has successfully satisfied the commercial roof repair and commercial roof replacement needs of the metro Atlanta area.
​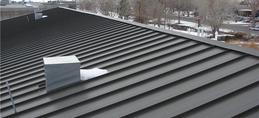 ​​​
Thank you for considering AtlantaRoofing.Com. To schedule your FREE roof inspection give us a call at 770-256-3444.
AtlantaRoofing.Com – Atlanta's 1st Choice in Roofing Contractors
AtlantaRoofing.Com has built our unmatchable reputation over the 35+ years with superior customer service along with quality workmanship. We receive no payment until our work is fully completed.
Years of hard work along with dedication to our customers – wanting them to have "peace of mind" knowing the job was done right the first time, has helped earn AtlantaRoofing.Com an A+ rating with the Better Business Bureau. We are also a BBB accredited business.
If your last roof inspection has been a while or there is existing damage, please call AtlantaRoofing.Com today at 770-256-3444 to schedule your free roof inspection.
Our mission is to deliver quality services that will exceed our customer's expectations.